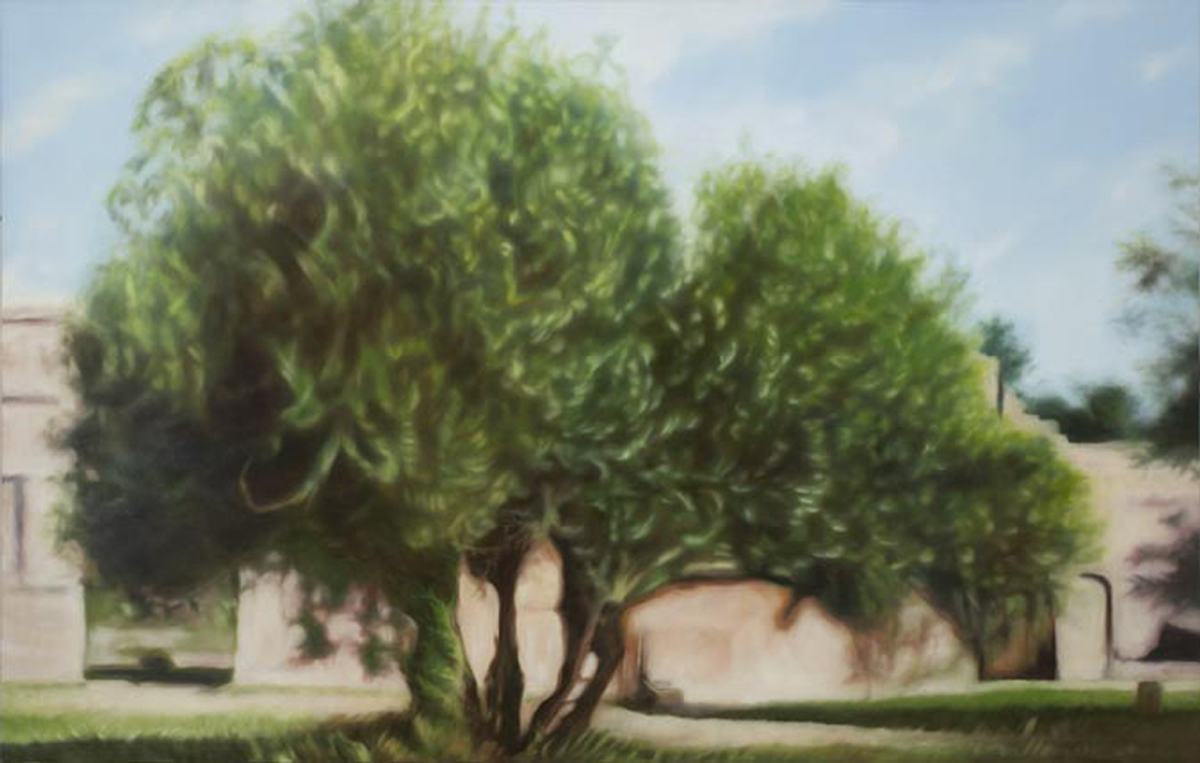 11.05 – 14.07.2006
WEARPROOF
Painting's infinite present
a cura di Raffaele Gavarro
Wearproof ragiona sull'idea di una pittura che è significativa quando riesce a corrispondere al proprio presente. E' stato così nel passato e continua ad essere così nella nostra attualità.
Ma cosa significa corrispondere oggi ad un presente che arriva ad avere un'estensione praticamente infinita?
La pittura in mostra rappresenta un ventaglio linguistico ed espressivo piuttosto ampio, andando dall'iperrealismo di Tibor alle periferie e ai dettagli liquidi di Harris, passando dalle geometrie ironiche di Hamilton alla pittura densa di immagini di Pacheco e arrivando dalla rapidità del segno di Leal alle atmosfere di una modernità misteriosa di Fabritius.
Gli artisti, pur essendo già presenti in modo significativo sulla scena internazionale sono, tranne Hamilton, inediti nel nostro paese.
Segnaliamo di ognuno l'ultima personale e l'ultima collettiva che li ha visti impegnati.
Tom Fabritius (Radeberg-Germany-1972. Vive a Leipzeig)
Personale: 2006, Galerie Kleindienst, Leipzig, Germania.
Collettiva: 2006, Zuruck zur Figur. Malerei in der Gegenwart, HypoKulturstiftung, Monaco, Germania.
Patrick Hamilton (Lovaina-Belgio-1974. Vive a Santiago del Chile)
Personale: 2005, Paradise Alley,White Project Arte Contemporanea,Pescara.
Collettiva: 2006,From the other site/side, Museum of Contemporary Art,Santiago, Chile.
Jim Harris (London 1968. Vive a Amsterdam)
Personale: 2006, Galerie Martin Mertens, Berlino, Germania.
Collettiva: 2005 Kunstsalon Baruth, Baruth, Germania.
Miki Leal (Sevilla-Espana-1974. Vive a Madrid)
Personale: 2005, El Manantial, el Nadador y la Pintura, Galeria Magda Bellotti, Madrid, Spagna.
Collettiva: 2006, ¿Viva pintura!,Hangar 7, Salzburg, Austria.
Bruno Pacheco (Lisbona-1974. Vive a Lisbona)
Personale: 2006, HollyBush, Gardens Gallery, Londra, U.K..
Collettiva: 2005, Barbican Gallery, New Contemporaries, Londra,U.K.
Iski Kocsis Tibor (Kisvarda-Hungary-1972. Vive a Budapest)
Personale: 2005, Retinentia, Deak Gallery, Budapest, Ungheria.
Collettiva: 2005, Derkovits Scholarship, Ernst Museum,Budapest, Ungheria.