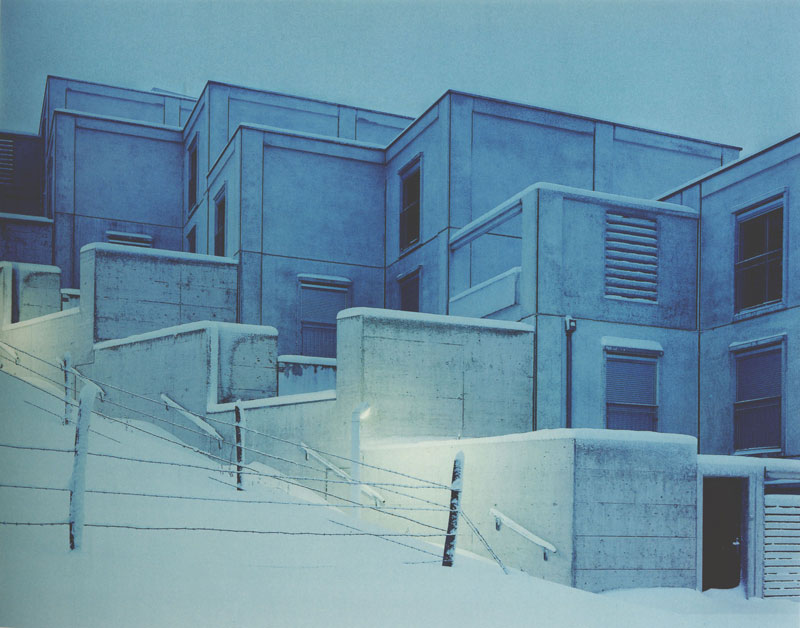 28.04 – 15.07.2005
THOMAS FLECHTNER – Silent Walk
curated by Luca Patocchi
Galleria Antonio Colombo is proud to present the first solo show in Italy of the Swiss artist Thomas Flechtner .
The exhibition will include some pieces from the work that brought his name to international attention, documented in the book SNOW published by Lars Müller in 2001. In these large images snow is the absolute protagonist, charged with a magnetic force and monumental presence, recorded and captured by the artist's lens through a practice of meticulous, scientific observation.
As the light on the snow silently alters the spaces, the show moves on to new research on landscapes of water and flowers, equally silent and filled with that mystery only careful observation can reveal, natural presences allowed to remain in their own timeframe. The photographer adapts to the rhythms of nature, refusing to violate it, respecting its complete evolution. From the eternal snows of the Swiss Alps to the Japanese cherry blossoms blown in the wind, only to come to rest on a reflecting pool, nature runs its course and Flechtner accompanies it, curious as to where it may lead. The exhibition also includes two videos Thomas Flechtner made during his recent stay in Japan, concentrating on the recording of natural events like the falling of snowflakes and flower petals on water, the preferred elements through which the artist pursues and expands his visual research.
Thomas Flechtner was born in Winterthur, Switzerland in 1961.
In 1961 he attended the Ecole de Photographie of Vevey. He began working on commission for various Swiss architects. He won acclaim in 1991 for his images of the Indian city of Chandigarh, a work by Le Corbusier. From 1993 to 1996 he lived in London thanks to a Landis & Gyr study grant. He then returned to Switzerland and settled in La Sagne, a small village near La Chaux-de-Fonds.
He has received a number of prizes and honors in Switzerland and abroad, including the Swiss Federal Art Competition (1988, 1990, 1992) and, in 1989, the European Kodak award at Arles (First prize for Switzerland, second Europe). His works have been shown in Switzerland and abroad (France, New York, Japan), and are included in important collections: Guggenheim Museum Collection, Kunsthaus Zürich, Fotomuseum Winterthur, Photography collection of Banca del Gottardo, Lugano, Collection of the Caisse des dépôts et consignation, Paris, UBS Art Collection).