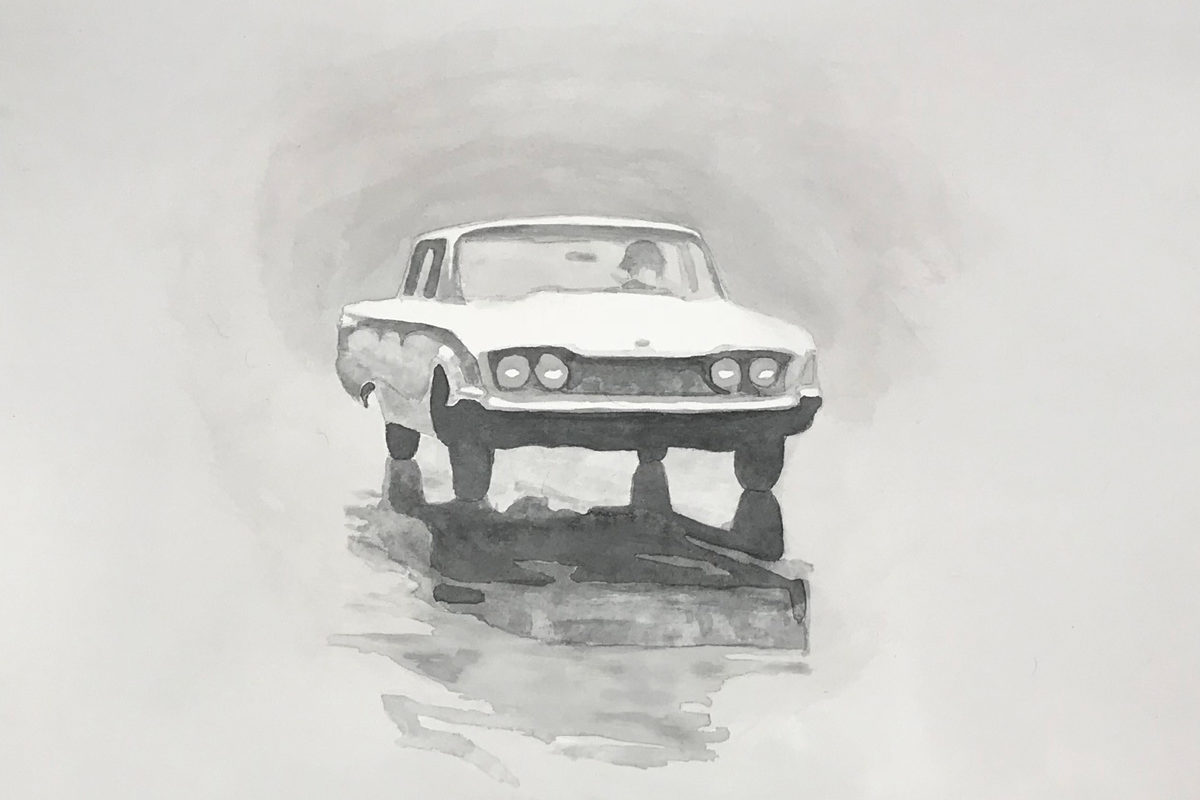 16.02 – 7.04.2018
JOSHUA HUYSER
Coming to my senses
Antonio Colombo Arte Contemporanea is pleased to present Coming To My Senses, the first solo show in Milan by the artist Joshua Huyser.
A collection of everyday objects, of different kinds, create a continuum on the wall of the Little Circus room of the gallery. The drawings selected to represent an insight into the work of the artist, who comes from Minnesota, lead the sight to a new awareness, making the public able to pay attention also to those work tools, those dishes, those design and vintage and banal home furniture, cassette, alarm clocks, cans, glass and boxes that everybody can use in everyday life without any kind of interest in them, always present, everywhere, in the life of everyone but that are considered with no value as objects in itself.
Isolated and flying in the middle of the paper, thanks to the eyes of Joshua Huyser, the same objects, apparently insignificants, find out their own dimensions. Through the use of the watercolor the artist explores forms, colors and materials of those objects, making all these perspective balance between each other in their relation with paper and pigment.
With Coming To My Senses, the world of the artist is widely open for the public to explore it, creating a dialogue of different voices, in a ephemeral conversation between objects, always new, always different, in the combination of the different shade and subjects.
Joshua Huyser (Montana, 1974) was born and raised in Bozeman, Montana. He received his M.F.A. at the University of Iowa School of Art and Art History in Iowa City, Iowa in 2001. He has taught at the University of Northern Iowa and Montana State University. In 2002 he was a guest professor and lecturer at the Herzen Institute in St. Petersburg, Russia working with both American and Russian art students. After moving to Minneapolis in 2005 he began working in the commercial film industry as a prop master, set builder/dresser and special effects rigger in commercial film and still photography for many years, an occupation which has truly helped to refine his eye, while continuing to exhibit nationally. He is represented in the U.S. by Groveland Gallery in Minneapolis, Minnesota, Tory Folliard Gallery in Milwaukee, Wisconsin, and Clark Gallery in Boston, Massachusetts. He actively exhibits, most recently in Marseille, France and London, England, and has work in both public and private collections nationally and internationally.