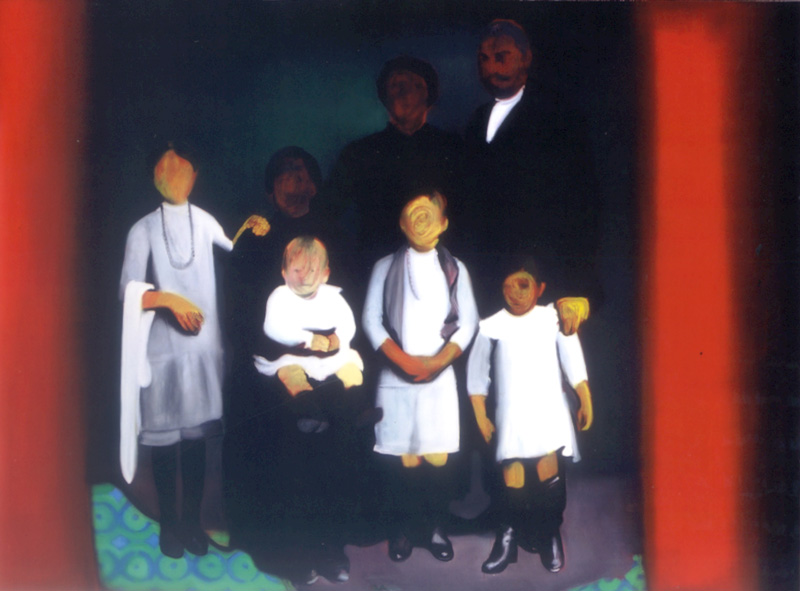 28.11 – 12.01.2001
GIOACCHINO PONTRELLI
curated by Raffaele Gavarro
From 28 November to 12 January 2001 the Antonio Colombo Gallery presents an exhibition of the works of Gioacchino Pontrelli.
For his first solo show in Milan Pontrelli has made large paintings, alternated with smaller dra-wings and canvases, with images of interiors aimed at triggering a dialogue of estrangement with the spaces of the gallery itself.
Pontrelli's work is strongly influenced by the condition of chromatic alteration of our environment caused by the increasingly widespread presence of the new media. His painting displays clear conceptual processing not so much in the formulation of images as in the formulation of color. It is the acute demonstration of a way of perceiving the world which Pontrelli constantly expresses in painting, but also in other forms. In 1998 he worked with a simple home video of a wedding, altering its colors and re-editing the sequences. Such images are the electronic facet of his work, the explicit reference point for his paintings.
Gioacchino Pontrelli was born in Salerno in 1966. He lives and works in Rome.
Major solo shows of his work include: in 2000, "Serie analogica" at Studio Ercolani in Bologna; in 1997 "Mai immobili" at the Carlo Maria Weber Gallery; in 1995 "Io e te" at Galleria Nova in Rome. Group shows include: in 2000 "Futurama.Arte in Italia. Frequenze e segnali dalle ultime generazioni" at Museo Pecci in Prato; in 1999 "Auto da fé" at Studio Ercolani in Bologna and "La pittura nella cruna dell'ago" at Palazzo delle Arti in Capodirise (Ce); in 1998 "La festa dell'arte" at the Ex Mattatoio of Rome, "Panta rei" at the Carlo Maria Weber Gallery; in 1997 "37° premio Suzzara- Immagini di realtà, immagini reali" at the Galleria d'arte contemporanea di Suzzara.