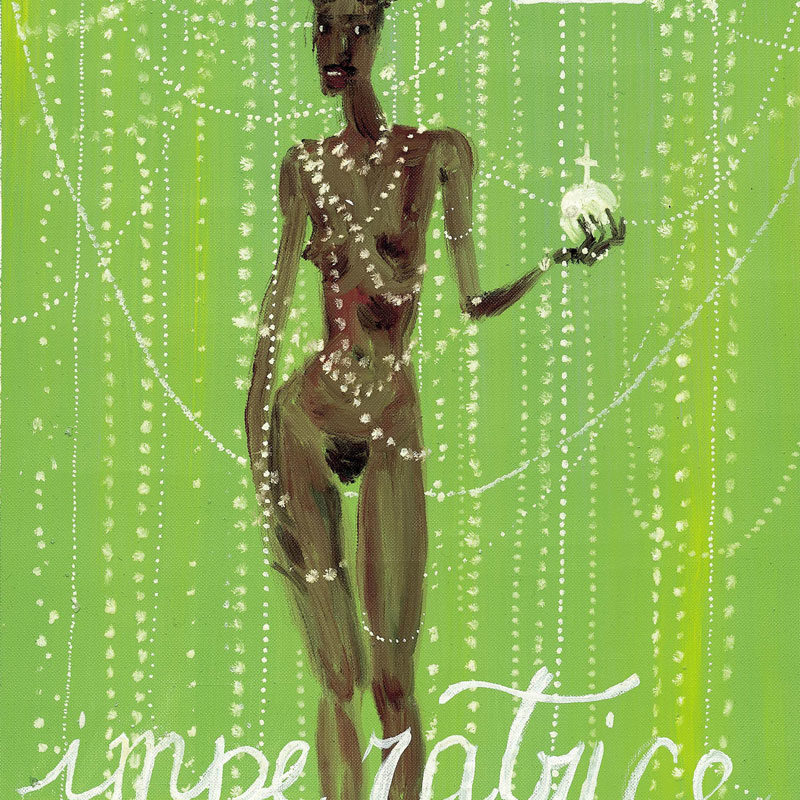 8.02 – 23.02.2007
ARCANI MAGGIORI
curated by Massimo Kaufmann
The exhibition Major Arcana comes from the idea of asking 22 artists from different generations and backgrounds to make a deck of Tarot cards.
Each of the artists invited by Massimo Kaufmann has been selected to interpret one figure of the Arcana. The criteria behind the choice are absolutely arbitrary, but an attempt has been made to reflect the artist, his or her iconographic world, style and even personality.
In this show, therefore, Italian art becomes a sort of game in which the cards are constantly re-shuffled, the metaphor of an oracular art through which to predict the future.
The 22 artists invited have taken part in response to the requests of the curator, who has attempted to identify, for each of the Arcana, the personality most suited to its realization, relying on a mechanism of formal or personal 'elective affinities'.
The catalogue will be a real Tarot deck, 22 cards in the format 13.5 x 18 cm, published by Massimo Kaufmann and Iaia Filiberti, in an edition of 1000 hand-numbered units, including a text by the curator and reproductions of the works. The works, made with different techniques – painting, drawing, pastels, ink, photography – all measure 40 x 30 cm.