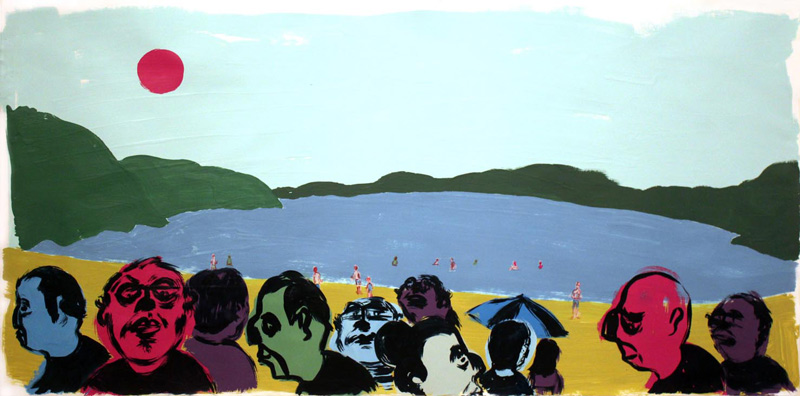 28.09.2018 – 17.11.2018
Opening 27.09 at 6.30 p.m.
Little Circus: RUSS POPE – Summer People
curated by Luca Beatrice
In the experimental space, Antonio Colombo presents the latest works of Russ Pope, an old acquaintance of the gallery where he has already exhibited in several solo and group exhibitions. Born in 1970 in Los Angeles, he defines himself as a "compulsive draughtsman". He produces at least one drawing a day, in the morning during breakfast, and shares them on Instagram, where he entertains and nurtures the relationship with his followers. He draws people, especially "those that appear different, particular. Sometimes it's the crazy or interesting things they say that lead me to draw them".